Kids, in 2020, before and during the national lock down, I had people coming at me, trying to undermine me, sabotaging me and making me question myself and my abilities.
Where previously, I had no doubt I could rock socials for a major attraction, do a kick ass PR campaign in my sleep and write like it was my god-given talent, I now suddenly couldn't write a single word without second guessing myself and forgot about the deep and long lasting relationships I'd built with media over the years.
I'd initially sought out help with my anxiety and confidence issues in March but the lock down had put a stop to that. Endless sleepless nights, tons of natural calming medication and a good helping of special "sandwiches" later, I realised something…
I am enough. I am more than capable and I am enough.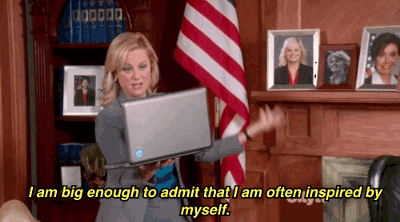 I knew both of my industries and how to do my jobs because I had done all of the work and research before. I'd had major career successes over the years – trending on social media and had front page, national and international PR coverage – because, I, Fazielah f***ing Williams, was and am a f***ing BADASS!
As I decided to ignore my haters and do me, I played Nathalie Emmanuel's recital of Maya Angelou's Still, I Rise over and over again: