Kids, it was Friday the 13th and I was about to get unexpectedly lucky…
Far from meeting my untimely death with this dude: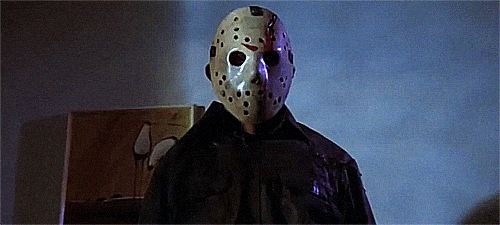 … I'd wandered down the back staircase of my apartment building because thanks to the ever reliable Eskom, load shedding had hit and our gates were not working.
As I wandered down, I came upon the cutest dog ever. Now, you guys know how dog crazy I am. In fact, if I could live my days like this, I would be endlessly happy ( I'll take Keanu too… just don't tell your Dad!):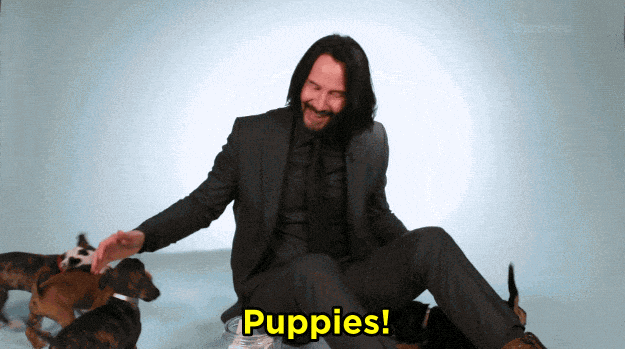 Stopping to pat this furry cutie, I welcomed him with my usual doggy-specific greeting:
"Good Morning, Handsome!"
Seemingly out of nowhere, I received a reply:
"Well, Hello!"
No, I hadn't suddenly turned into Doctor Dolittle with the ability to talk to animals… as I raised my eyes to look for the origin of the greeting, I locked eyes with a drop dead gorgeous, half-naked man: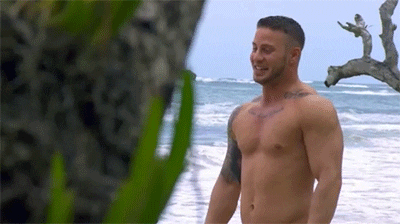 Mr Tall, Dark and Naked was obviously my new fur pal's dad and my neighbour. How had I not noticed him before?!
I blushed, said a nervous "Hi!"back at him and ran towards the exit.
I know..I did that with Alexander Skarsgard too but can you blame me?! Hot AF , topless men popping out of nowhere are a shock to my system… a very good one.
Oh, it was a lucky Friday the 13th, indeed!