Kids, shortly after my 34th birthday, which had been an extravaganza of love and celebrations with all of my favourite people ( besides and before you!), I was about to embark on my very first cruise ship vacation.
See, life had been pretty shitty, mostly because Jet was still being an entitled asshole whose fucktard shenanigans included throwing boxes around to get my attention, making highly offensive sexual innuendos in a ploy to get in on conversations I was having with other people, ignoring me when that didn't work and then hanging around until I was forced to look at him.
The anticlimactic stunt: running towards me like the lead guy in a rom com, scooping me up and hugging me so tightly and for so long as he wished me a Happy Birthday, it surpassed the limitations of appropriateness, caused coworkers to comment on it and lead to him unfollowing me on Instagram because he'd been caught showing his feelings again. For a boy who claimed I was just a "dear friend", he had a funny way of showing it.
This sums up what I wish I could have said to the jackass:
Anyway, I digress… Jet's bullshit aside, I was coming out of my depression but I needed to remember who I was before he, and life had fucked me over in 2019.
Basically, I had to follow this sage advice from the Internet:
A five night girls'trip with your Aunt Yoli and her friends, to celebrate our birthdays, seemed like the best fucking way to do that.
Honestly, I was done trying to figure out why the Universe had fucked me over with Jet, why I wasn't any closer to meeting your father and having you and why everyone else seemed to be able to do it at the drop of a hat.
Cocktails, fun in the sun and nothing but miles and miles of ocean between me and my first world problems seemed like the perfect solution.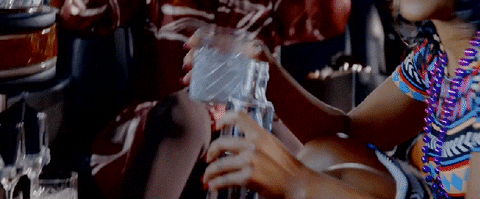 I'd get back to my "Operation Baby 2020" plan soon enough… I knew you guys were waiting for me. Momma had to have some uncomplicated fun first.
Let's drop that anchor, Baby!