Kids, sometimes when my ego was bruised by a date, like when the Boston man child walked out on me, I would seek validation by running into the arms of another unsuitable candidate… such was the case with the Needy Italian.
August 2018…
Mike had literally just walked out of the door when your aunties Cynthia, Gloria and I got down and dirty on the dance floor and three new guys started started dancing with us – a nerdy but seriously cute type and two Italian brothers.
Things were going the way of Dirty Dancing minus the epic lift for me with one of the brothers, Emmanuele, and even though I actually had my eye on an uber cute and buff blonde on the other side of the dancefloor, I was having a good time.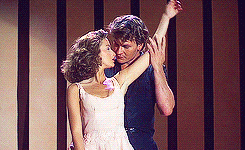 An hour later, I was ready to leave and also feeling quite bold, bolstered by a mixture of f*** Mike attitude and several ciders, so – after punching my number into Emmanuele's phone, I grabbed him by his big beared face and laid a long but chaste kiss on him: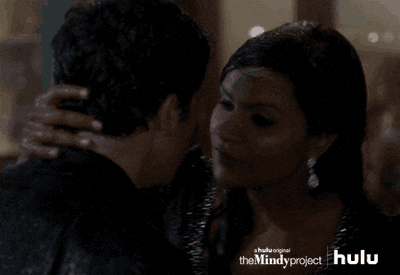 Fast forward to the next day when I was nursing the mother of all f***ing hangovers and I'd woken up to a barrage of texts:
"Is me, Emmanuele… you see me at Dubliner's tonight, yes?"
"You wake? I much like to dance with you again"
"Mwah"
My outrage at my own idiotic self made me want to respond to my very enthusiastic Romeo with:
Why? Why were millennial men so f***ing needy?!
I didn't want to hurt his feelings,though, and I was feeling kind of guilty about using him to assuage my feelings of rejection by Mike the night before so I told him that I couldn't make that night or the night after but perhaps we could try for the weekend.
The following Wednesday:
After ducking and dodging Emmanuele's pretty intense advances ( with everything from following both your auntie Lee-Anne, who most certainly did NOT appreciate it, and I are on Instagram to liking every single photo I posted and constantly sliding into my WhatsApp with "I want to spend my nights with you" texts), I received the following message from him:
"I get on a plane back home now. I hope to come back next year. We please stay in contact. I will remember you."
I wished him a good flight and then let him down gently,saying that I am sorry I kissed him when I had no intention of taking things any further and I hope he found a great girl who was more suited to his 29 year-old-self.
If I could have played that old The Manhattans classic for him, I would have:
I also vowed to myself to never use someone to get over someone else again – karma is a bitch and she may well come back to get me at some point.
I'm sorry, Emmanuele… you deserved better.