"Fazielah! Aren't you married yet?!"
This, Kids, is what the stupid AF married and religious person from my past who was also a co-worker yelled at me as he walked up the staircase to the next level of my office building.
I was initially too flabbergasted at the utter audacity and nerve of this man, who had not spoken to me in MONTHS, to respond.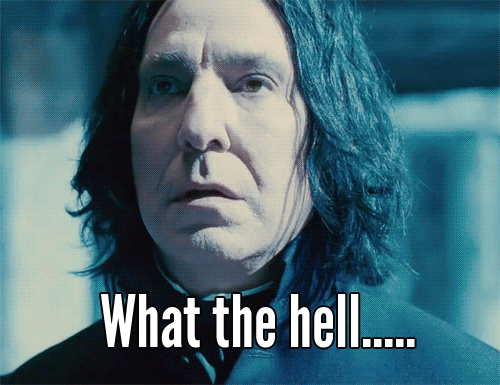 Of all of the things he could have asked and chosen to start a conversation with me – how I am, how my family was doing, had I done anything interesting lately or met any celebrities at the Cableway, he f***ing chose to reduce his interest in me to my marital – or lack thereof – status.
I was so many amazing things – a cosplayer;a writer; a world traveller planning her third trip to New York City; an adult working student studying a digital marketing course; an avid movie geek and theatre nerd; a comedy lover;a sister, daughter, grand-daughter, niece, cousin, aunt, godmother and friend who loved her people fiercely and a weirdo with a quirky sense of humour– and yet, this asshole made me feel like none of those things mattered because I wasn't attached and he was yelling at me about it.
I'd been in a pretty great mood before this f***tard verbally slapped me with his insult.
Considering that less than a year before, he'd been flirting with me – unsuccessfully, I might add, because I am not about that side chick life – I was very tempted to retort with:
" Why?Are you trying to figure out if it's still ok to make a move on me?"
Alas, I wasn't that brave yet so all I could be was outraged and the following exchange happened:
Me: "Seriously? Why the hell would you ask me that?!"
Him, clearly not expecting me to burst out in anger like that: "Uhm … because I keep hoping the answer will be different"
Then he made some wise crack about  my lobola (dowry) clearly being too expensive for modern men.
This horrible interlude led me to issuing the following PSA to men who have no idea about how to talk to women:
"Dear members of the male species, please listen up! Insulting a woman to get a rise out of her in the hopes of it leading to other things is an archaic f***ing notion that should have died with the dinosaurs. Women, in all of our gorgeous, magical, multifaceted glory should be treated with the utmost respect at all f***ing times.  Instead of catcalling, insulting or just being the poorest reflection of your sex in the history of the world, the next time you encounter an intelligent, well-spoken,beautiful woman, try engaging with her on a topic, any f***ing one, that both holds her attention and stimulates a quality exchange of ideas.We're worth so much more than being your baseline entertainment for a minute, an hour or a day. Sincerely, a woman"