Kids, the Autumn of 2018 was SO not a great online dating period for me… not only did I get unsolicited nudes but I also got catfished AGAIN!
To add insult to injury, in the space of a few days, it happened not just once, but f***ing twice!
It felt like the love gods hated me:
I'm getting ahead of myself… let me tell you about the two jerkfaces who lied to me…
Mr Big Fat Liar New Yorker…
Richard (37), from Manhattan, New York (my favourite city) and I had "met" on OkCupid a year ago and his Italian looking good looks, along with a quirky sense of humour, had me eager to continue the conversation offline – or at least on Hangouts, since he didn't have WhatsApp.
We exchanged photos, naturally, and when I initially questioned the almost too-polished look of his, he said he'd done a professional photo shoot recently and wanted to share them with me.
I let sleeping dogs lie and we continued to chat.
After a year of texting, sexting (something I had NEVER done with anyone until that point) and a promise that if we are ever in each other's cities, we'd get together, we were about to have another "adult" chat when I stopped it short and asked for an updated image of him.
Richard: "Why now? Don't you trust me? LOL"
Me: "No, actually, I don't… your last few bottom pics don't seem to match your profile photo."
Richard: "Haha… you caught me! Let's just say they don't match because I didn't think my real looks were worthy of you""
Wait… what?!
I'd opened up electronically and intimately to someone who looked nothing like what he said he did and he was being flippant about it?!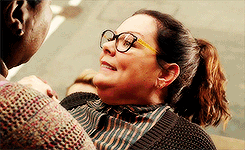 I voiced my hurt, my concerns and my outrage that he would knowingly catfish me like that and his response was:
"Well, if you cannot accept me for what I really look like, then you're shallow""
F***er no! You lied and deceived me and you wanna call me shallow?!
Time to block your lying, cheating ass, motherF***er!
Mr I Love You Too Soon Changes Names…
After two months of silence from Clifford, he of the I Love You Soon declarations, and after I'd deleted Tinder, OkCupid and every online guy's numbers from my contact list. I got this text:
"Hello my Princess. How are you today?"
I was confused AF as to who this could be because the number was unsaved so the following exchange occurred:
Me: "I'm sorry… who is this?"
Him: "Oh wow! You don't remember me? It's Charles."
Now I was even more confused because I definitely had never chatted to a Charles and wasn't in the mood for games.
Me: "Charles who?"
Him: "Oh, sorry… I forgot I didn't use that name when chatting to you before. It's Clifford"
F*** a f***ing zombie! Why the f*** do men lie like this?!
Aside from his super irritating pre-mature declarations of love and calling me Baby, he had also lied to me for four months about his name?! Are you f***ing kidding me?!
I took him to task about lying and he turned around and said I was a hateful person.
No, that was the last goddamn f***ing straw… I'd had it up to here with men online!