Kids, in 2018, I came to the realisation that probably one of the main reasons I was still single was that I just couldn't handle pet names and more specifically, being called "Baby".
I mean, why the f*** do people have this insatiable need to bless their significant others with cutesy nicknames that made me want to vomit every time I heard them?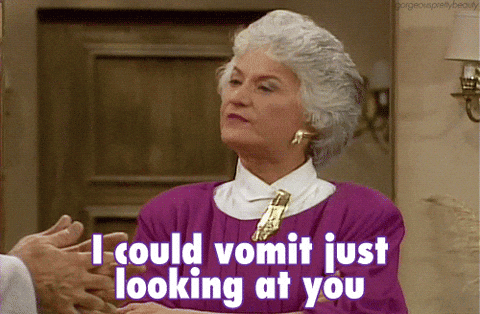 Where was this tirade coming from, I hear you ask? Well, remember Mr I say I love you too soon?
We were still chatting for a while after his premature exclamation of catching feelings and one particular evening, he was ending every goddamn sentence with "Baby" on WhatsApp.
Not matter how many times I gave him the Nymeria seen face…
he just carried on calling me "Baby".
At this point, I was fuming because for the love of f***Destiny's Child, my mama had blessed me with a strong AF name (which literally means superiority!) so how hard was it to:
Brother man needed to be schooled, hard and fast. The next morning, we had it out in a series of texts:
Me: "So… what's with the Baby thing?"
Him: "I guess it's not cool?"
Me: "It's not"
Him: " Are you sure? Well, sorry about that if it's not cool with you"
Me: "I don't do pet names… we are not teenagers or lovesick puppies so cut that s*** out"
Him: "Ok, I will respect your choice but most times I can't resist it because I cannot resist you"
Gods…
For this explanation, I needed to dip back into my 15-year-old self's favourite feminist song selection:
Got it? Good!