Him: "I like you but…. I don't want a relationship for the next 5 years"
Me: "Then why did you ask me out when I told you I am a relationship girl, you dumb shit!"
Let me tell you a little story about someone I met after Dr Douchebag. This one just so happens to be a doctor as well. Sadly, no McSteamy or McDreamy…. well he's Mcsteamy but I ain't telling him that! Nah ah booboo.
No, I am not a doctor nor do I work in the medical field – it was just a really weird time where for some reason the men I met through friends all turned out to be medical professionals.
We met, sparks flew in every which way possible. I know he was super into it because he literally ran to get back to me when he had to leave for about 5 minutes to" get smokes" as he calls it. He could not be away from me for longer than a few minutes, we liked the same things and had similar interests in travel and life. He's into online gaming, I'm in to online gaming so… nerdgasm right?
And he totally fit my tall dark and handsome requirements. The friends we were with melted in to the background of wherever we were and all that was left was the two of us. This is the beginning of a great love story right, RIGHT?!
So f***ing wrong!
We hit it off and we kept in touch. We have "The Talk:
I tell him I'm a relationship girl and that I don't do the casual thing. Which he responded to by trying out some moves which I deflected with my ninja like abilities because they don't call me Chun Li for nothing!
They call me Chun Li because of my eyes and hair but I digress…
Everything was going well and we went out a few times and a few months go by and he decides we need the talk…. again.
The same spiel comes out that I had already played out in my head, except for a few minor tweaks.
It started off quite normally:
Him: "I like you, this is amazing never felt like this before and I want to get closer much closer…"
Same old same old right? Hold on to your hats, Bitches, shit's about to get real…where did we leave off…ah yes:
Him:" I want to get closer … but is it ok if we bang and I don't speak to you for like two weeks because that's just who I am? Also, I don't want a relationship with anyone for five years but I feel this is something that we can build on. This, you and me thing …do you agree?"
Please join me in a moment of silence for this almost relationship because it's dead now!
I'm sorry… WHAT?
Why the F***?!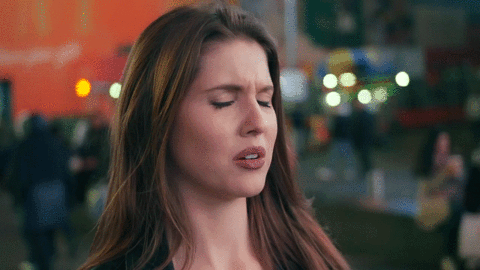 Why ask me out in the first place if you did not want to pursue something more?! Why keep up the pretence?!
Why the f*** not just say you want a special friend to help you when you have an itch?! I would have understood… and by that I mean I would have walked away a lot sooner  – A LOT sooner!
Y'all men make it so hard not to hate all of you from the get go…
This experience left me asking "How can a doctor be so stupid"? I mean in your years of reading books about the anatomy and whatever else ,you could not pick up a book about how to not be an idiot …they have a whole series of For Dummies books. YOUR NAME IS IN THE TITLE!!
Boys pretending to be men are stupid and this more than solidified my belief that it doesn't matter how many degrees or PhDs you have, it doesn't make you a man. Anyone can memorise tons of reading material. Too bad he couldn't memorise a relationship book -namely how not to be a dumbass in one!
If anyone knows where the real men are ,could you drop a sista a line, send a smoke signal or something cause I'm done with this.
I am not shaving my legs unless you're worth me looking extra cute or it's a really hot summer day and I want to wear a skirt!