Kids, after my ankle-interruptus date with Hellrider83, my ego was hurting more than ever and, whilst I  wasn't actively looking for my next date online, I wasn't not looking either…
Enter michealallthetime, a 31-year-old account manager for petrol giant Engen from Goodwood, on OkCupid.
Great start but Mister doesn't even have a profile pic of himself, just a wide shot of the beach – red flag number 1.
Within two messages of not introducing himself as it were, he's asking if he can be really honest and forward with me…
Since your momma wasn't born yesterday, I could see that this was a prelude for being sexually inappropriate but to mess with this idiot, I was like "Sure, but how about you start by telling me your name?"
Sigh…
I swear it's like giving a bull the go ahead with a red scarf, the way the Spaniards do in bullfights.
Off he goes with the name details and then hits me with:
"I'm in the mood to be super naughty. I'm looking for a girl for long term too but for now, I wanna get dirty."
Sweet Mother of God… why, WHY did I seem to attract these horny fools?!
Fed up with the sheer audacity of some jackass who was too ashamed of being online to post a real profile pic but seemed to think it was perfectly OK to make me feel like a digital whore, I needed to school this fool and school him hard.
I channelled my inner Beyoncé and levelled his stupid ass with this:
"Look, Son, good on you that you want to be dirty and all but, as per my profile, I am a grown ass woman who dates. If that's not your deal, and clearly since you're hiding behind silly pics, it isn't … get stepping right now."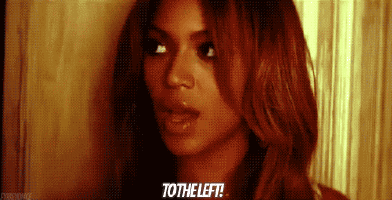 To the left, please, and stay there!
Brother man got the hint and there was radio silence forever after.
F*** it! NEXT!