You know, I am sitting here at my desk as I do on a regular basis because, mamacita got a day job and there ain't no sugar daddy in sight, which got me thinking about a certain someone that made me become more aware of the weird way in which some men operate.
I say some, because contrary to hurt girl beliefs, not all men are bad. There are awesome men out there, good ones, and gentlemen. Yes ladies as hard as it is to find them, there are some men who look out for the person in their lives.
Now that I have gotten that disclaimer out of the way, let's begin with spilling the tea.
I would like to recite to you the tale of the Lady and the Douchebag, not just any douchebag I tell you, this one dear Sirs and Madams was a doctor. You know how everybody and their auntie wants to get together with a doctor because….bragging rights aaannnnnd free checkups well let me tell you, ye know the saying, "just because you met them at church don't mean they ain't a demon". Well, just because he's a doctor, doesn't mean he will save you. Hippocratic Oath be damned …. this man needs to be schooled and not with a PHD.
It started off innocently enough. We met at a party with friends, locked eyes for longer than 5 seconds ,did the whole lingering smile thing before going back to our respective corners to critique and make notes with the guys and gals in our posse (Don't give me the side eye ladies, you know you do this -men too)
At this point you may be asking why I call him Dr. Douchebag, to which in turn I say, you will understand and agree as you keep reading.I cannot make this shit up. At first you will like him but then you will squint your eyes and think to yourself….is this man an idiot?
Ok,so picture our first meeting; an extravagant birthday bash in a wonderful venue set against a beautiful backdrop of black and gold, swish and full of wonderment.
Beautiful people in beautiful clothes dressed to the nines, amazing music is pumping out from the DJ box, the crowd is alive and having a great time, we're busting out moves that make Beyoncé shy away to the corner 'cause guuurl, we got this!
I've been on my diet and my gym game isstrong so the girl is snatched, yes Gawd! It's all seemingly perfect right,? RIGHT!?!?!?!?!!?! I was wrong, nothing was perfect. It sunk like the Titanic before it even left the docks and although there was ice involved, there was no iceberg so mofo had me looking like a deer in the headlights, stunned AF.
As you do when you find someone you like and want to attract their attention in your direction you try and flirt. Problem is, I suck at flirting. All day every day I would not get even a D, it would be more like an F for WTF are you doing with your LIFE go buy yourself a clue. I tried and he looked like he was not interested so I chose to continue enjoying the night.
So, Mr. and his posse of 5 strong eligible friends looking like the Backstreet Boys decked out in all black like we're one minute into the "I'll never break your heart" video, (I'm a child of the 90's, sue me) are generally all around me and our one common female friend.
He in particular is always right behind me which at first I could not figure out why because I thought my weak attempt at flirting had crashed and burned…(Chica you're oblivious you might say while reading this, my response:YES. I was like a blind man in a dark room with no music, absolutely clueless.)
Their presence is so prominent my friends start asking why I brought bodyguards with me like I'm a foreign diplomat trying to suss out national secrets or something and I am oblivious to the fact that he has already laid claim to my person and is now protecting his territory.
Because I was so clueless I tried to move away from him as much as I could to get down and boogie but everywhere I went ,there he was. Eventually I sit down on one of the swish seats made available for our party and one of his friends ,whom I later found out was his brother, was sitting next to me.
We get chatting about frivolous nonsense and after a few moments I feel someone plop down next to me……yes that's right it's the doctor he is sitting as close as possible to me which I think is because he doesn't want me speaking to his friend so I look up and let Mr. know I'm just finding out if his friend is ok. I think at the end of this little conversation he will get up and go, but boy was I wrong.
He stayed, ladies and gents, all freaking night, bought the most expensive bubbly you could at the establishment and always served me and only me and no one else……(Yes, I was that clueless, but he's a douche so it evens itself out.)
We speak a bit and as I try to keep the conversation going, he gives me one word answers. Just like the men out there, women are not mind readers:  if you like us, use the tools you were born with and let us know.
If you're not good with that, go buy yourself some power tools and get to hammering away. I am not an X-Men character… my name is not Jean Grey and I cannot read your mind.I do not have access to Cerebro. (For reference to this reference, watch anything where Hugh Jackman has his shirt off and has knives coming out of his knuckles even if you hate the movie just fast forward to the parts were Hugh has his shirt off, you will thank me later) if I did we would not have this problem.
If you're a talker, orate something if you use ASL sign it out, if you're not good with words send me a text made up of emojis or go all Last of the Mohicans and send me a freaking smoke signals I don't care, QUIET DOES NOT LET ME KNOW THAT YOU LIKE ME!!!
The following week my good male friend and I (Yes, just a friend I've known him since I was a kid there is a friend, no benefits…that's just ….ew) go to a club where we know the people and our friend worked.
I let her know I'm on my way. As we enter she tells me that the doctor is in and would like my presence at his table that night. I don't see any harm in being friendly and go over to he and his friends. I'm welcomed and he acts all gentleman like, offering me a seat when his friends are clueless and just let me stand whilst speaking to me.
He goes all out thanking me for helping his brother when something happened on our first meeting, insists that anything and everything I want is on him. Which is nice but I didn't ask for anything so I still snuck away to buy my own drink because I can. The gesture is nice but I helped because he needed it, not because his brother would buy me drinks. (He seems so nice right now doesn't he, aaah yes ignorance is bliss.)
As the night progresses he and I get very close, on the dance floor, off the dance floor the whole toot and at one stage we're holding hands and nuzzling.
My friends told me this afterwards because I was a little… how should I put this…..fragile so some of the details are a bit fuzzy. If only I could insert a laughing cry emoji right now I would. Ok ,people of the palace,this is where things start to get a little douche bag like.
He starts to have a few drinks, I notice the more he drinks the easier it is for him so speak to me but instead of engaging me in friendly conversation I was met with this. '" You are such a lady, I can see that you're not like most money hungry females out there but please understand I will buy you whatever you want I have access to unlimited funds just tell me what you want, anything any time I will buy it for you. You know I just bought a car for a million rand, but there was a problem accessing my cash and my uncle gave me the money, the next day I deposited the entire amount back in his account. You will want for nothing I will always look after you, do you like bikes I have two I'm getting another one soon" .I shit you not, this is verbatim.
This went on for longer than I'd have likes and the more I told him I don't care about his money the more he kept assuring me that he had Rockefeller money.( Like that's nice but, who you iiiis though?)
At one point in his very one sided conversation I turned to his friends and asked if they could shut him up about his money as I wished to know about him and not about what I could only imagine was bags of moola just strewn across his house ready to for him to brag about. (He did not notice or listen when I asked him to stop talking about his money, he smiled and continued)
They looked at me fully stunned as if I was the first woman to ask him to shut up about his cash, all the while he kept droning on about how I should call him and no matter what it is I need or want he will get it for me because there is no limit to the amount of money he has access to (Douchy right?)
He keeps on talking about money and repeatedly asks me what I want …I was so irritated I gave him the evil eye and said a house in the Swiss Alps which shut him up because though he has a lot of money he does not have Swiss Alps money. (Rockerfeller ,my ass)
I excuse myself from the situation and head to the dance floor. A few friends are already there and we're grooving to the music when I feel a tug on my arm before I get pulled away rather roughly from the person I'm dancing with…yes you guessed it, Dr D himself. According to a friend of mine he saw me on the dance floor with a male friend, downed a triple gin while giving the guy I was dancing with a look of pure murder and made a bee line for me and subsequently dragged me away from the offending male…..jealous much?!?! (You're starting to squint aren't you…and yes, we're on our way to creepy town)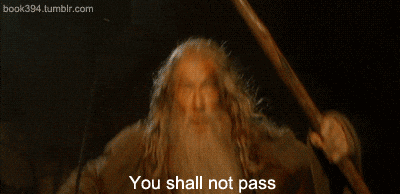 His friends form a wall of impenetrable douchebags around us and at this time the only thing running through my head is that scene in Lord of the Rings where Gandalf the Grey screams "YOU SHALL NOT PASS" which nobody did, for the whole night.
I had my very own security service following me around. From bathroom to bar he was there but always playing it off like a gentleman. The rest of the evening is a bit fuzzy, the grape salad I ordered came in a glass or two or three…and it's rude to send things back to the kitchen so I took one for the team and finished the bottle…(don't judge, I see you judging)
What I do remember though is that by the end of the night TWO things happened. 1: he asks me to join he and his friends for a show they have tickets to and 2, he drinks so much he starts throwing up in the ice bucket provided for his table and starts to cry….oh and he almost fought with a waitron in his drunken state because they wanted to cash up and asked who would be paying, Mr money bags got incredibly defensive and started raising his voice talking about, "Don't they think I can pay huh, do they know how much money I have, do they know who I am" Everyone in his party stood up to try and calm him down and he would not until I tugged his arm and he immediately stopped and then pulled out his wallet to give to me.. (Douchebag)
Because the invitation to the show was done in a half inebriated state I thought nothing of it really, but it came through. I received a text a day later asking me if I would join the friends to go to the show which I accepted and asked when I should meet them.
He insisted that he pick me up and take me home, after an exchange of, I can get myself there no sweat, and it seemed rather evident that he REALLY wanted to pick me up so I complied. The allotted time comes and I'm ready and waiting when I hear the rev of a huge car engine outside my house…My first thought, ÿeah he brought the million rand car to show off.
PEOPLE I WAS RIGHT!!, outside my house stood this shiny two door sports car that make most men cream their pants just looking at it. I mean the thought is nice and all but did our previous meeting not get you to understand that money is not how you impress me!!!!
In the car are his best friend and my female friend, I think nothing of it as we trudge along to the show. Ten minutes before we reach our destination he says nonchalantly that he no longer feels like sitting on the chairs thereand would like to rather go and get some coffee.
Also everyone else cancelled, he tells me this after my repeated questions about the rest of the party fall upon deaf ears (My spidey sense is tingling)…

Did i just get duped in to a double date, nooo I couldn't have, like this doesn't happen in real life right, this is some Hollywood Punk'd isht isn't ? Sadly not. He duped me in to a double date. (Deer meet headlights)
Naturally we went to some lavish place  for him to show off. It would have been great if only he was able to speak to me instead of sitting tight lipped for most of the time we were there. He stared at me, he shyly smiled at me and spoke to his friend about money, soccer, how he took no nonsense from people who worked under him and my absurd idea about going to a music festival, why I should eat more and get an iphone and use his music service and start doing this and that and so on and so forth and more about the absurdity of my like of music festivals which is stupid.
That my taste in music should be changed and I should listen more to what he listens to, all the while not really speaking to me but about me to the rest of the people there. Flashing his super expensive watch in my direction every few minutes so I would notice and ask or compliment on it and when I did not he shoved the metal timepiece under my nose to show me what the doodads were (Like I give a fuck)…(like seriously who is you?)
This man spent the entire time that I knew him showing off what he had and not once did he try and get to know me on a more personal level. His chivalry confused me, I didn't know if he was a shy gentleman or just an undecided douche bag. In the end it was decided – OMWM was it decided!
Who tricks a woman in to a date?!?!?! Is this an everyday thing, why can't you speak to me properly without being tipsy, do I intimidate you or should I be intimidated by you, have I stepped in to the twilight zone? What the actual fuck is going on right now?!?!
I DRESSED UP EXTRA CUTE FOR THIS. I DID MY HAIR FOR THIS DO YOU KNOW HOW LONG MY HAIR IS!!!!!!
Right now as I'm typing this out I'm still confused…..I really think I got Punk'd – maybe Ashton Kutcher lost his way and forgot to tell me it was all a big joke because that is what it feels like….
There is so much more like how his friends aren't allowed to swear near me or compliment me or sit near me or THERE IS JUST TOO MUCH…….safe to say, boy was a douche bag in doctor's clothing with a shitty bedside manner and I still can't believe that I was duped in to a double date(DOES THIS LOOK LIKE HIGH SCHOOL?) …..Oh and also DOUCHE BAG MUCH!!!!!